Progress continues toward expanding our capacity to deliver much needed support to children and families in Victoria living with autism.
Family Cabins are almost done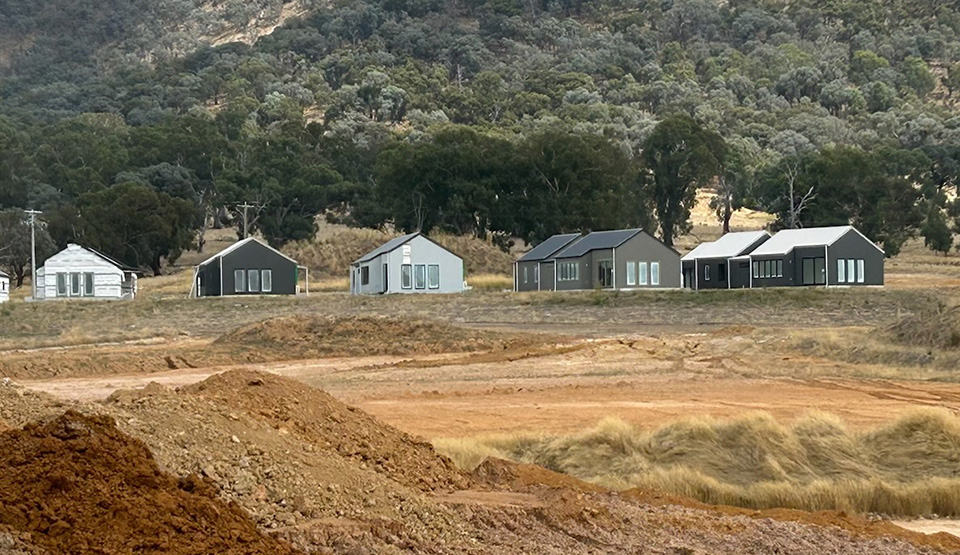 This is where families will stay when they come for Family Camps; three bedroom, two bathroom accessible cabins which all have beautiful views of Mount Buller. As the farm is still a construction site we can only start offering family camps from here in 2024.
Pods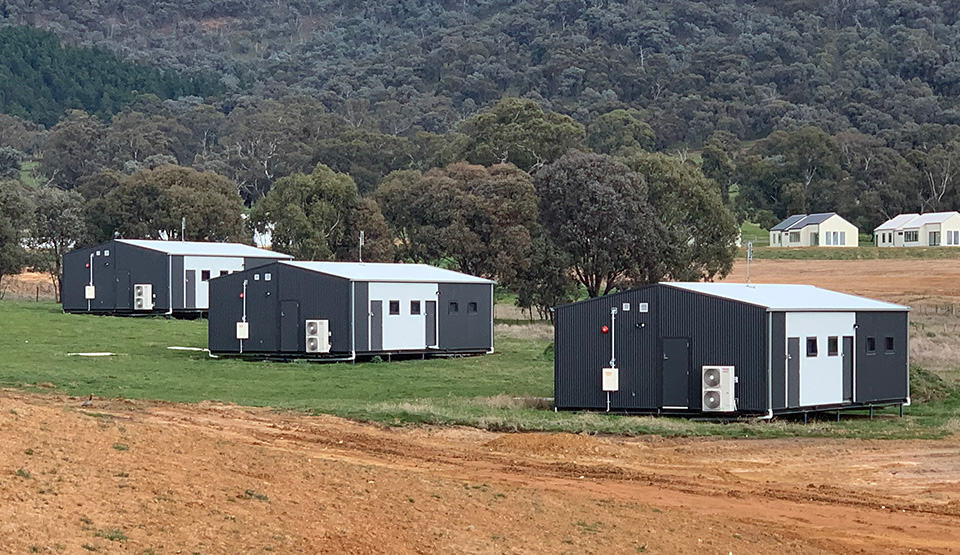 Our resilient two bedroom 'pods' are also almost finished. These will increase our capacity to offer respite and crisis care.
Student residences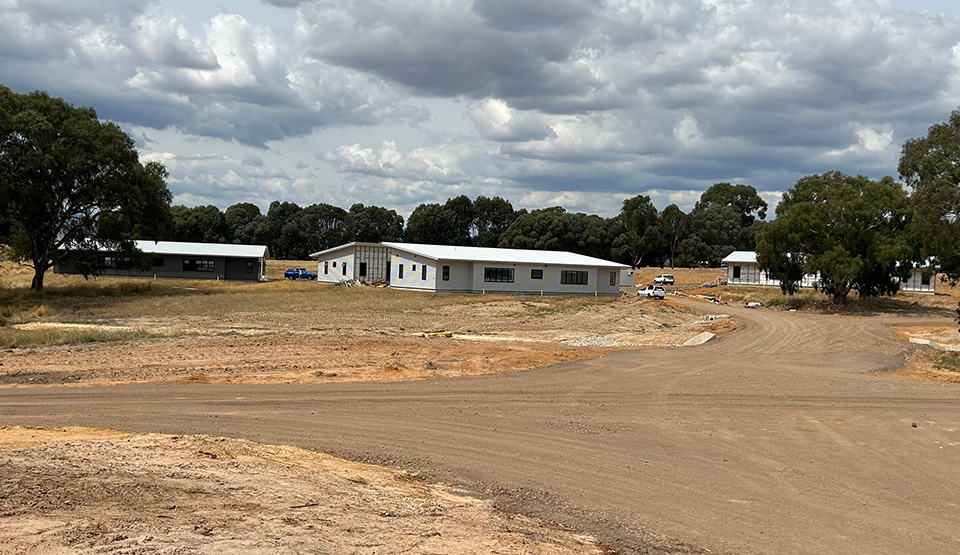 Each of our three residences will house eight students each, more than tripling our capacity to offer Term Placements. We expect these to be finished in mid 2023.
Activity centre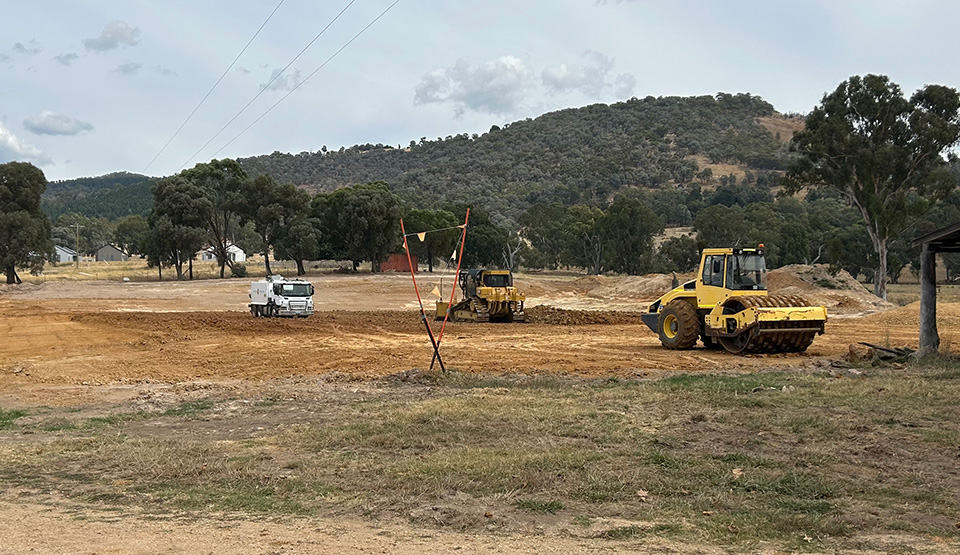 We are clearing the pad for the multipurpose activity space which will include offices, an activity centre and a commercial kitchen. A 60x30m open covered area will provide all weather outdoor space for recreation and activities.
School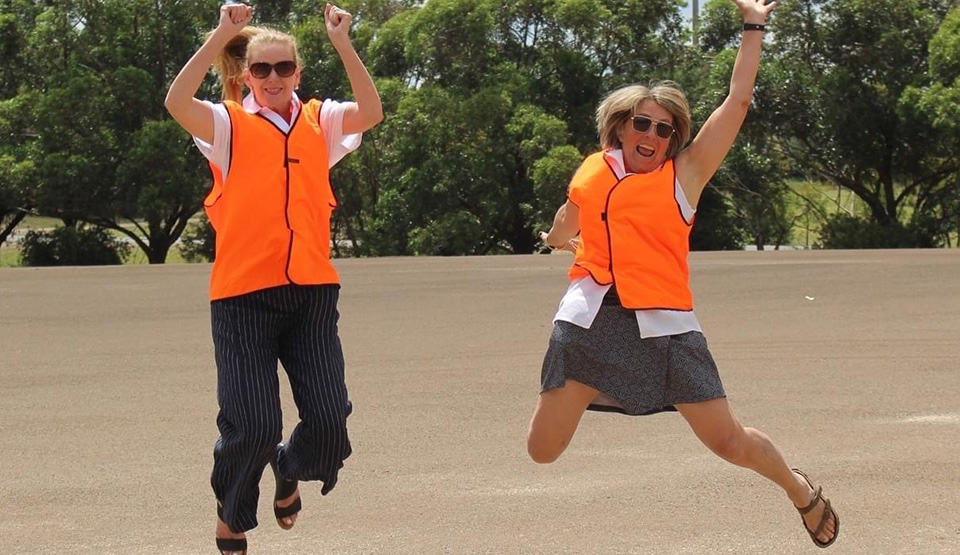 Simone and Judy jump for joy on the finished pad, ready for construction to begin. We expect this to be finished in May 2024.
Meeting hut
The building permit application for the Meeting Hut has been submitted and the project is expected to be completed by June 2023.
Civil works
The Civil Works team are currently focused on road network, building sites, power, water, sewer and telecommunications.