A professional who joins in the lives and routines of families living with autism.
Providing a service that is focused on compassionate, caring and proactive support.
Family Routines and Continuity of Care
Our MAPs stay in the home which helps to observe critical times and to provide individualised and relevant ideas and strategies that fit in with the family routine. We provide continuity of care, supporting our young people through times of transition and change.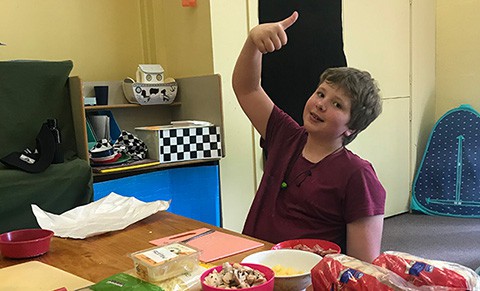 Home Based
We offer practical support in the family home.
Our MAPs live (where possible) with the family for 3 – 5 days at a time, multiple times a year. We travel to all Melbourne, rural and regional Victorian families.
Autism Specific
Our MAPs incorporate positive behaviour support and visual supports into the daily program within the home, school and community. MAPs have professional expertise in autism and offer a wide range of individualised interventions.
Personal Qualities
Parents often talk about the personal qualities of our MAPs and describe our MAPs as: 'compassionate, caring, flexible, genuine, honest, proactive, respectful, and non judgmental'.
Strengths based and solutions focused
Parents note the importance of a service that focuses on solutions and outcomesfor their child. Parents importantly feel optimism and hope.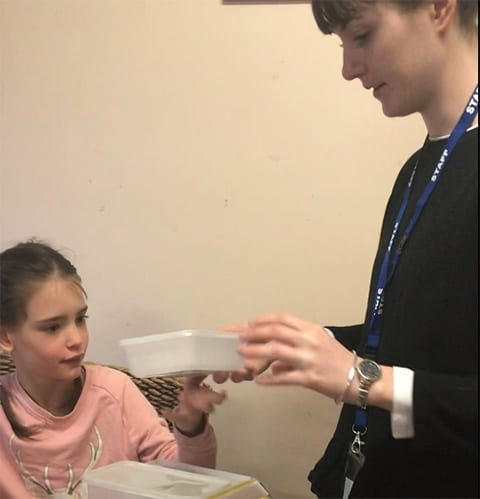 "Having a MAP practitioner who comes to our house and sees and hears our struggles that our regular therapists don't get to see is really helpful. We don't have to constantly explain what is happening. We have never had a support service provider help our entire family. Having our MAP come stay to see the true reality of living with autism has been beneficial to everyone."
Melissa
"My children and I look forward to our practitioner visits. We are always excited to see our practitioner and learn from her, we enjoy the family activities, new routines/suggestions when problem solving conflict and or behaviours. Our MAP helps create a family environment that is structured, caring, comfortable and that works for everybody. A positive experience for the entire family. Our MAP is culturally aware and sensitive to all our cultural beliefs and practices, I feel 100% happy and comfortable with having our MAP in our home. Thank you Mansfield."
I would be completely lost without this service and I truly believe my child would not have developed and improved in daily life skills and positive behavioural changes without my MAPS's expertise, understanding and guidance.
I wish this service would be available to more Families and funded to support more families
How to access MAP in home service
Families require funding under the NDIS Capacity Building: Improved Relationships or Capacity Building: Improved Daily Living Skills categories. We may require funding to conduct a Functional Behaviour Assessment and Intervention Plan.
A note on expressions of interest for MAP service (Mansfield Autism Practitioner)

Our MAP service is in higher demand than ever before and we have reached maximum capacity. With hundreds of families already on our expression of interest list we have no choice but to close to new enquiries. We know this is disappointing. If you have already submitted an expression of interest before 28 October 2022 we will reach out as soon as we have capacity in your area. Otherwise please keep checking back to see when we start to accept expressions of interest for our MAP service again. 
Mansfield Autism Statewide Services is a registered NDIS provider of Improved Relationships and Improved Daily Living. Mansfield Autism Practitioners (MAPs) are behaviour support practitioners and work within the Quality and Safeguards Commissions Positive Behaviour Support Capability framework. MAPs also deliver Therapeutic Supports and Early Intervention services to build capacity to manage everyday tasks independently.
Mansfield Autism is an eligible TTP Provider. Our service rates are in accordance with the NDIS Price guide.
You can view the current NDIS Price Guide here.