What is the Family Camp?
The Family Camp is a unique chance for families to spend time together in a supportive and accepting environment while working towards their NDIS goals. We offer 1:1 short term accommodation for children and young people with autism in a camp environment.
Each child with autism is supported by an individual worker for the duration of the camp. Parents and carers have the opportunity to attend autism specific workshops each day. Siblings are supported in groups to spend some time with other children who are living with a brother or sister with autism.
Each camp runs from Sunday to Fridays for 5 nights. Camp locations can vary. Recently our camps have been held in Harrietville and Mt Evelyn.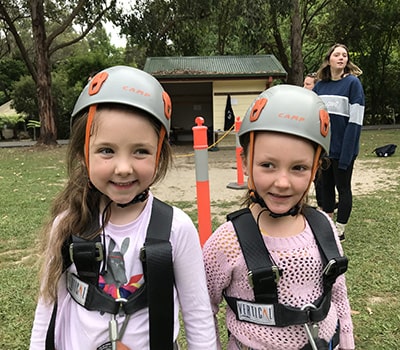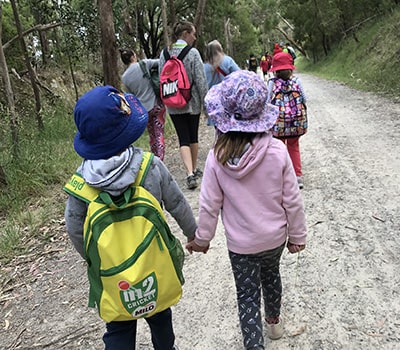 Our Approach
Using evidence based approaches, we provide the family with much needed training and support while we work towards a participants NDIS goals. All clients are engaged in healthy eating and exercise, daily living activities, self care, emotion regulation and social and communication skill building activities. Our staff use Positive Behavior Supports and practices when working with our clients.
Access Criteria
The family camp is available to all families across Victoria with a child with an autism diagnosis, up to the age of 18 years.
"I was more than sceptical driving to family camp, but it was life changing. The kids and I felt accepted and supported. I left camp feeling empowered, but most importantly, we established strong friendships with other families and we no longer feel like we are doing this alone."
Bianca
"I was a little apprehensive about coming but the Mansfield Autism staff made me feel at ease and are so professional. Big tick to our support worker who has been so patient with our child. You have an amazing organisation and should feel very proud."
How to access Family Camps
Families require funding under the NDIS Short Term Accommodation category and Improved Daily Living Skills, as outlined in the Family Camp brochure.
Mansfield Autism Statewide Services is a registered NDIS provider of Short Term Accommodation. We are registered with the Quality and Safeguards Commission as an implementing provider in delivery of supports to NDIS participants.
Mansfield Autism is an eligible TTP Provider. Our service rates are in accordance with the NDIS Price guide.
You can view the current NDIS Price Guide here.